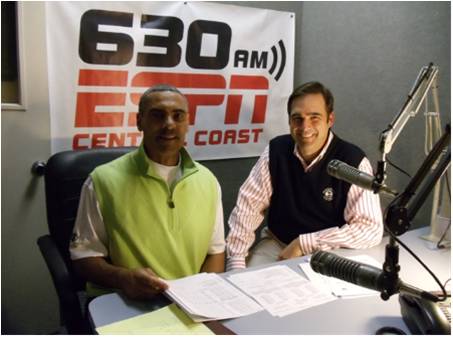 Video killed the radio star? Hardly!
As a trusted broadcasting voice on the Central Coast for 27 years, Hunter Finnell provides voice-over services which add authenticity and personality to your audio and video products. Hunter is also experienced in radio announcing and hosting. His distinctive voice is known to listeners of ESPN 630AM radio, where he writes and hosts for the shows Sports Minutes with Hunter Finnell and Inside the Huddle with Herm Edwards and Hunter Finnell.
Recording can be done in your studio, or you can submit a script and Hunter Finnell Media will return the professionally recorded audio files to you. We can also connect you to other voice talents.
Please use the contact form to get in touch. Let's talk!